Assessment and advice
Hands on therapy including soft tissue massage, neuro-facilitation techniques
Vibration Therapy
Gait analysis
Equipment assessment and funding
Formal assessments
Report writing
Supporting charity applications
Expert Witness & Medico-legal reports
DM Orthotics Certified - assessments for Lycra garments available 
Able to assess, measure and order directly, reducing the overall cost to you.
DM Orthotics make a range of custom made postural garments to aid with improving tone, strength, posture, movement control and a whole host more. Get in touch to discuss your child's needs. Sensory suits are also available.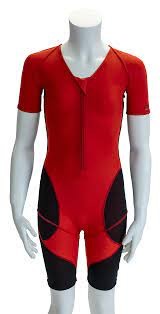 Conditions Treated
A wide range of conditions are treated but this is not an extensive list. Having worked for the NHS and overseas for over 14 years, I have assessed and treated children with complex and rare conditions. Every child is individual and the treatment they will get is also. Please call for details or get in touch on the contact page.
Developmental & Congenital Conditions
Babies or toddlers with delayed milestones or difficulty rolling, sitting, crawling, standing
Babies with Talipes, Torticollis, Erb's palsy, Placiocephaly or other congenital conditions
Neurological Conditions
Acquired brain injury
Cerebral palsy
Developmental delay
Downs syndrome
Facial or Bell's Palsy
Foot drop
Pre/post Selective Dorsal Rhizotomy (SDR)
Spina Bifida
Spinal cord injury
Transverse Myelitis
Traumatic brain injury
Genetic conditions
Developmental co-ordination disorder (Dyspraxia/DCD)
Orthopaedic Conditions
Pre and Post surgery rehabilitation
Hip dysplasia
Gait abnormalities
Scoliosis
Post fracture rehabilitation
Sports Injuries
All injuries treated
Osgood Schlatter's disease and all apophysitis conditions
Injury prevention assessment
Functional assessments to improve overall sporting performance